Auto Insurance Quote

DUI Insurance Quote

SR22 Filing Quote

Non-Owners Auto Quote

Seguros de Auto

Mexico Insurance

Motorhome Insurance

Motorcycle Insurance





Homeowners Insurance



Homeowners Spanish



Dwelling Fire Insurance



Renter's Insurance



Mobilehome Insurance




Business Owners Policies




Commercial Vehicle





Surety & Fidelity Bonds




Health Insurance Quote




Life Insurance Quote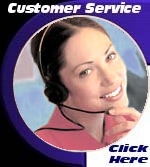 Insurance Masters
Insurance Agency
4929 Wilshire Blvd.
Suite #230
Los Angeles, CA 90010
Calif. Insurance
License #0D73834
DRIVER INFORMATION #1
Name:
Birthdate:
Sex (M/F):
# Years U.S.
Licensing:
Be specific to tell if accidents are "at-fault" or "NOT-at-fault" - (carriers require proof on NOT-at-fault accidents); Also, be specific as to TYPE of violations, and approximate DATES of each in the fields below:
Number & Type of Accidents last 3 years:
Number & Type of MINOR Cites last 3 years:
Number & Type of MAJOR Cites last 3 years:
Daily commute
in ONE WAY miles:
Does Driver need
an SR22 FILING?
Yes No
If YES to SR22 filing, why needed?
(list accident/cite)

---
NON OWNERS COVERAGES:
Limits of
Liability:
$15/30 BI / 5 PD $25/50 BI / 15 PD
$50/100 BI / 25 PD $100/300 BI / 50 PD
Do you want
Medical Coverage?
Yes No
Uninsured
Motorists Cov.?
Yes No
Comments or Remarks:
(List additional drivers, autos, etc. here)

---

Send my quotation via:
E-Mail Fax
Regular Mail
Call me by Phone!
| | |
| --- | --- |
| My referral source was: | |
| What channel, station, or search engine were you at? | |
Thank you for filling out this form COMPLETELY!
Any yellow boxes must be filled out to obtain a quote!
We value your input as PRIVATE information. Every step has been taken to insure your privacy, security, and our intent is to release quote information only to you. We will not give your data to ANY other person or group for sales, marketing, or ANY other purposes. By checking the box below you agree to allow our agency to release this information via the method you have chosen, and to release us from any liability should this information be accidentally viewed by others. Our intention is to maintain your complete privacy.
Yes, I Agree. Please Send Me an Auto Quote NOW!
---
Click Button Below When Done

Please Click Only Once . . . May take up to 30 seconds!
---
Thank you for Visiting the Web Site of Insurance Masters.net
Contact us via E-Mail at: enc-associates@att.net
4929 Wilshire Blvd., Suite#230 Los Angeles, CA 90010 | Phone: 323-937-9600
Out of Area Toll Free Phone Number: 855-362-2886 | Fax: 323-937-9601
Questions or site-related technical problems, contact: enc-associates@att.net
Privacy Notice/Copyright Info. © 2011 Insurance-Web-Sales